Simonis 760 Billiard Cloth

The Original Worsted Blend
Click on Each Color Sample to change the cloth color on the table
Please Note: Colors, Contrast and Brightness may vary from computer to computer.
The colors match as best as possible to represent the actual color of the cloth.
BilliardWarehouse.com will not be responsible for slight color variations.
Simonis 760 Cloth - The Original Worsted Blend
Combed worsted wool and high thread count assure long lasting wear.
Nap-free...will not pill, fluff or shed.
High-Speed play for Bank Pool, Straight Pool and One-Pocket.
Available in 15 colors: Simonis Green, Blue Green, Spruce, Grey, Tournament Blue, Electric Blue, Marine Blue, Gold, Camel, Red, Burgundy, Wine, Black and Purple
Simonis 760 is the 20 ounce original Simonis blend recommended for straight pool, 8 ball and one pocket. Manufactured from combed, worsted wool with a high thread count to assure a smooth, nap-free surface and a true and accurate ball roll. Simonis is the official pool table cloth of the WPBA, USBA National Championship and ESPN International Tournament of Champions. 70% Wool - 30% Nylon and faster then Simonis 860 PreCut for the Rails and Bed.
760 Simonis Price Chart

7 Foot Table - $226.99
8 Foot Table - $281.99
8 Ft Oversized - $307.99
9 Foot Table - $328.99
10 Foot Table - $399.99
12 Foot Table - $542.99

Cloth is pre-cut for rails
Simonis X-1 Cloth Cleaner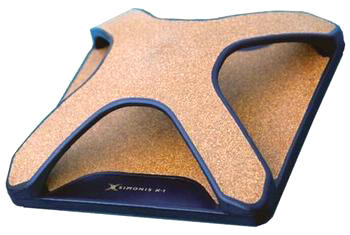 Best Cloth Cleaner Ever - Click Here
$89.95
Simonis Cloth provides superior accuracy and consistency.
The perfect choice for your pool hall or home table.
Simonis cloth is very different from the fuzzy "felt" that is still used on some tables in the industry. Simonis cloth is woven and precisely sheared and you can readily see the weave of our cloth.

When installing Simonis cloth, be sure to put the SMOOTH SIDE UP. The smooth side also has printing on the edge with the grade, i.e. SIMONIS 860. This is the playing surface of the cloth. (The back of the cloth is not sheared as fine and is slightly fuzzy)

Remember: Simonis is NOT a "felt", it is carefully and precisely woven fabric specifically designed to enhance your game by allowing the balls to roll straight and true while still maintaining consistent speed and spin.

Simonis cloth can be the difference between enjoying your table and sheer frustration.
Installation Diagrams
Please note: The Simonis installation diagrams are provided for reference only.
Because untrained or unprofessional installers have difficulty installing Simonis cloth,
Simonis recommends installation by professionally trained table mechanics only.

Simonis Installation recommendations: CLICK HERE

Note for Glue-Down Installations
Simonis cloth can be glued.
We recommend 3M FastBond 10 for glue-down installations.

Remember, SMOOTH SIDE UP.