Predator P3 Exotics - Curly Pool Cue with 314², ZĀ²or 314FAT shaft
ADVANCED TECHNOLOGY NEVER LOOKED SO GOOD.

Made from Golden Oak Stained Curly Maple, P3 Exotics are buttoned up to bring your opponent's guard down. A solid 30-piece core and Uni-Loc Original Quick-Release Joint give you the ultimate feel and dead-on accuracy. Fine-tuned victory with the most precise weight tuning system on the market (sold separately).


This cue comes with one 314², Z² or 314-FAT shaft with an Everest layered tip. This Pool Cue comes with free shipping.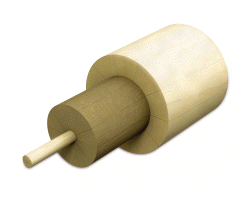 30 Piece Construction - Click Here for Larger View

Retail Price - $999.00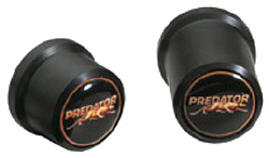 Predator Uniloc Joint Protectors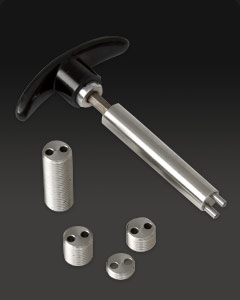 Optional Uniloc Weight System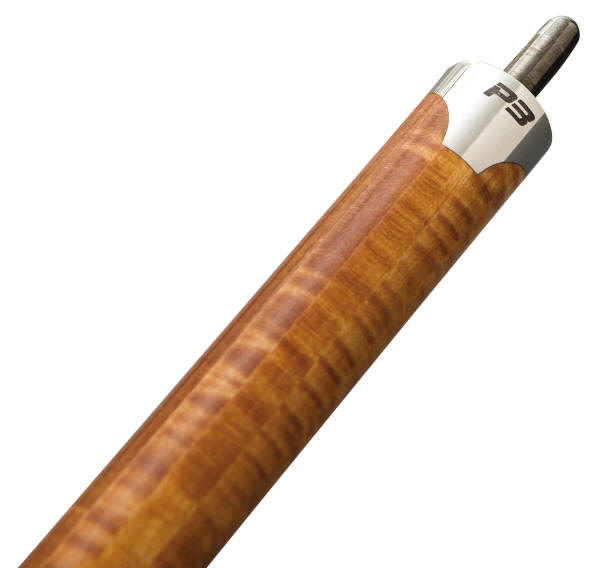 "Now that I've played with a P3, I can't imagine using anything else. The confidence I get from the incredibly solid feel is priceless. It's definitely the most solid cue the game has ever seen."
-Tony Robles, Touring Pro
Construction:
P3's unprecedented 30 pieces are spread over three distinct layers of 10 pieces each: a Hard Maple outer layer, a dense Ash core in the middle and a 10-piece inner core of Hard Maple. All three layers work in harmony to maximize stiffness for enhanced feedback and incredible playability. And unlike a one-piece butt, P3's three layers rest against each other to withstand environmental effects and encourage longevity.
Ash Core:
With Ash at the heart of P3, you'll get the amazingly solid feel and greater straightness you crave. Used in Snooker for years because of its naturally high density and stiffness, Ash wood has an even higher density than Maple, making it the perfect choice for P3's middle layer.
Hard Maple Layers:
Hard Maple is often used in pool cues due to its stiffness and aesthetic qualities. And thanks to its Ash Core, P3's construction allows for the use of Hard Maple and other exotic woods in its outer layer without compromising feel and stability.
Get Extra Strength With Phenolic:
The wood around P3's joint has been exchanged for the increased might of Phenolic parts, resulting in a stronger, more durable joint area and better overall longevity. And the stronger joint also means straighter shots when you need them most.
Predator Pool Cues


* Shipping charges will be taken off at time of billing. Free Ground shipping only. Faster shipping is available at additional cost. Free shipping in the US Only.