NCAA Logo Pool Table Lights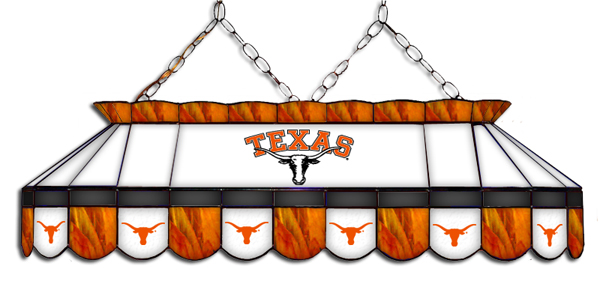 TEAM LOGO POOL TABLE LIGHT
Classic hand-crafted stained glass Varsity billiard table lamp by Wave 7. The ultimate full-size in billiard table lighting. Solid pewter construction. Multi-colored glass in team colors with team logo design on alternating glass panels. Superior quality versus imported stained glass.
Measures 11 inch H x 16 inch W x 40 inch L. 3-bulb light.
This light is requires direct wire installation and comes with canopy kit. Shipping weight 46lbs. Made in the USA.
Usually ships in 2-4 Weeks
Wave 7
Model 7905 Pool Table Light
$749.00 each
Click on each cover for a larger view
World's Best Selection of Pool Cues and Game Room Supplies