Banks That Don't Go - But Do! DVDBTDG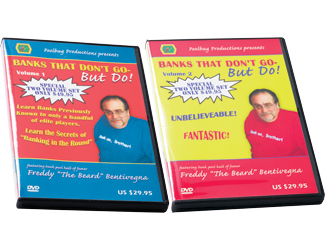 Banks That Dont Go - But Do
Never before seen secrets to banking are now revealed in this 2-volume DVD set of BANKS THAT DON'T GO- BUT DO! by banking legend Freddy "The Beard" Bentivegna! He shares is 50+ years of professional competition experience. Never get caught in a bind again.