OB 8 Inch Extension Kit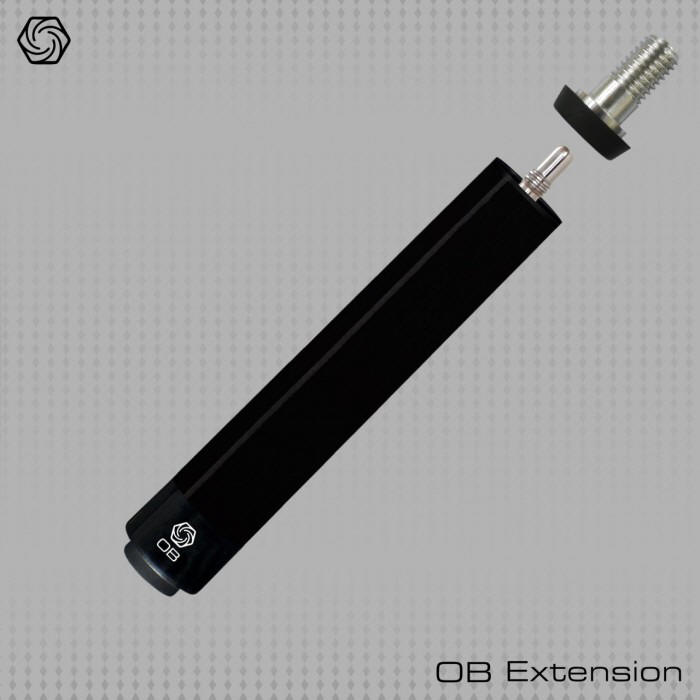 OB 8 Inch Cue Extension

8 inch black extension to screw into the back of OB Pool Cues. You will receive the extension along with a replacement rubber bumper with a screw attached to it. Simply pull off the existing rubber bumper from the back of your OB cue and screw in the new bumper with the screw attached to it. Then once you are ready to use your extension you can quickly attach it to the back of your cue as the extension comes with a quick release joint. You can leave it on your cue all the time or only use it when you need some extra reach.

The extension is maple painted black and has a quick release joint.

The extension weighs 4.75oz and the extension bumper with aluminum screw weighs 0.4oz (FYI: The original OB bumper that you will remove from your cue weighs 0.2oz).

If you own more than one OB Cue, you can also purchase additional bumpers with screws so that you can switch the extension out on your cues.

Please Note: To properly tighten down the extension bumper with aluminum screw, you will need to use a 5mm allen wrench (not included).

Retail Price - $117.00
Predator Pool Cues


* Shipping charges will be taken off at time of billing. Free Ground shipping only. Faster shipping is available at additional cost. Free shipping in the US Only.