Predator Second Skin Billiard Gloves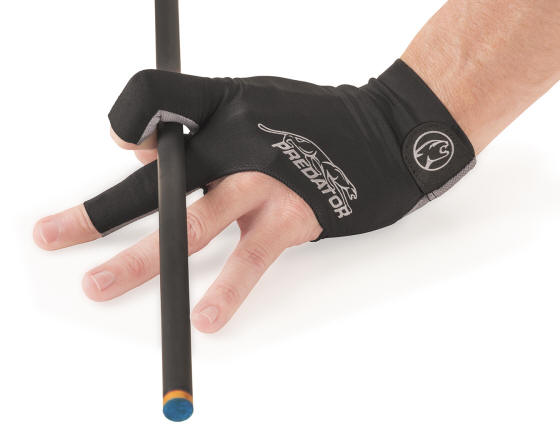 GLOVE-SS-BLACK-Gray
More confidence and more consistency translates to on the table results. Predator's Second Skin premium billiard gloves provide players of all levels with an extremely smooth and low-friction surface for increased accuracy and consistency – regardless of the conditions or the shot. When players have a smooth and steady stroke every time they're at the table, they can focus on what matters most – winning.

Ultra-Dry Breathable Mesh
Non-Slip Thumb Heel Pad
Double Stitched Construction
Elastic-Velcro Closure
Second-Skin Low-Friction Surface
MSRP $25

* Available in Small/Medium or Large/Extra Large for the left bridge hand.
Predator Second Skin Billiard Glove - Black/Gray
$29.00 each
Predator Pool Cues


* Shipping charges will be taken off at time of billing. Free Ground shipping only. Faster shipping is available at additional cost. Free shipping in the US Only.